In transformation programs, there are usually multiple teams solving various problems at once to take a business from the current state to a better one. For our team, it was improving the retail travel agent experience in Flight Centre through the systems they used. Coming into the program with little travel industry experience, we conducted Contextual Enquiry and user interview sessions with different aspects of the business to speed up our learning but also uncover the user problems and opportunities at the same time. We used tools like Empathy Maps, Personas and Journey Maps to efficiently synthesise and communicate our findings to our teams and also the wider business.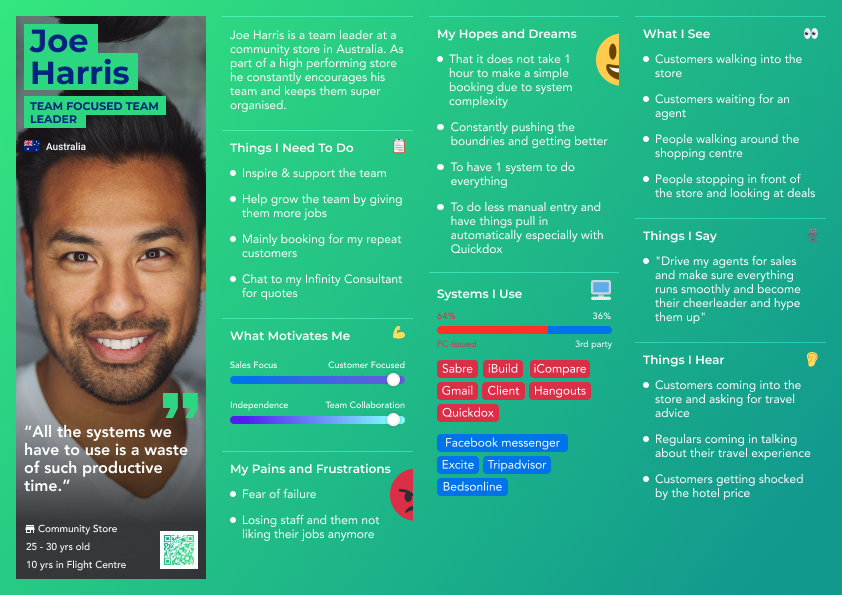 Learning Fast and Validating Assumptions
We had many questions about how travel agents worked, the systems they used and what they experienced day-to-day. We also had many assumptions. It turned out, other teams in our program did too. We captured these questions, assumptions and hypotheses and looked to validate and uncover them in our research. We interviewed agents in different areas of the business, different store types (community, shopping mall, flagships stores, etc.) with varying experience levels (novices, intermediate, experienced, and store managers) in Australia, South Africa, and the U.K.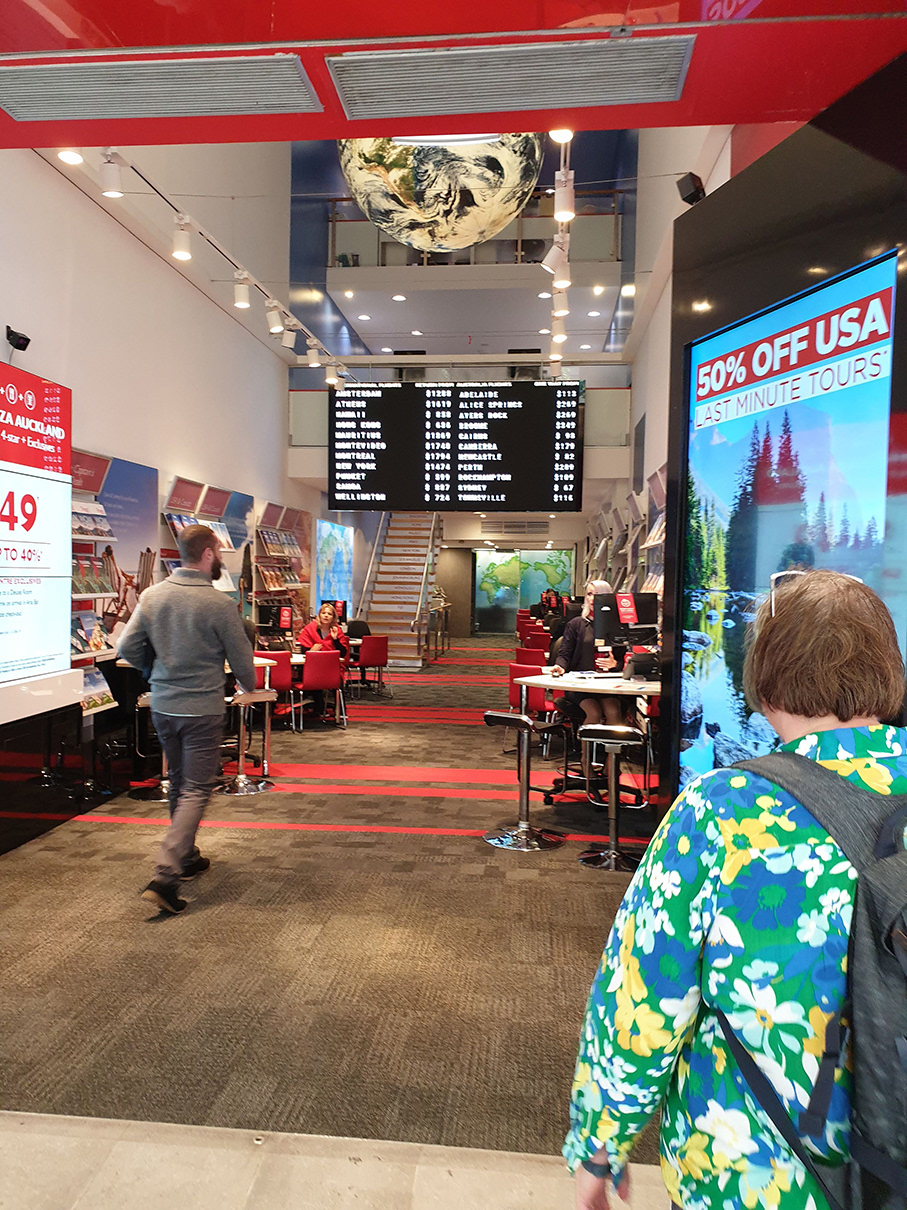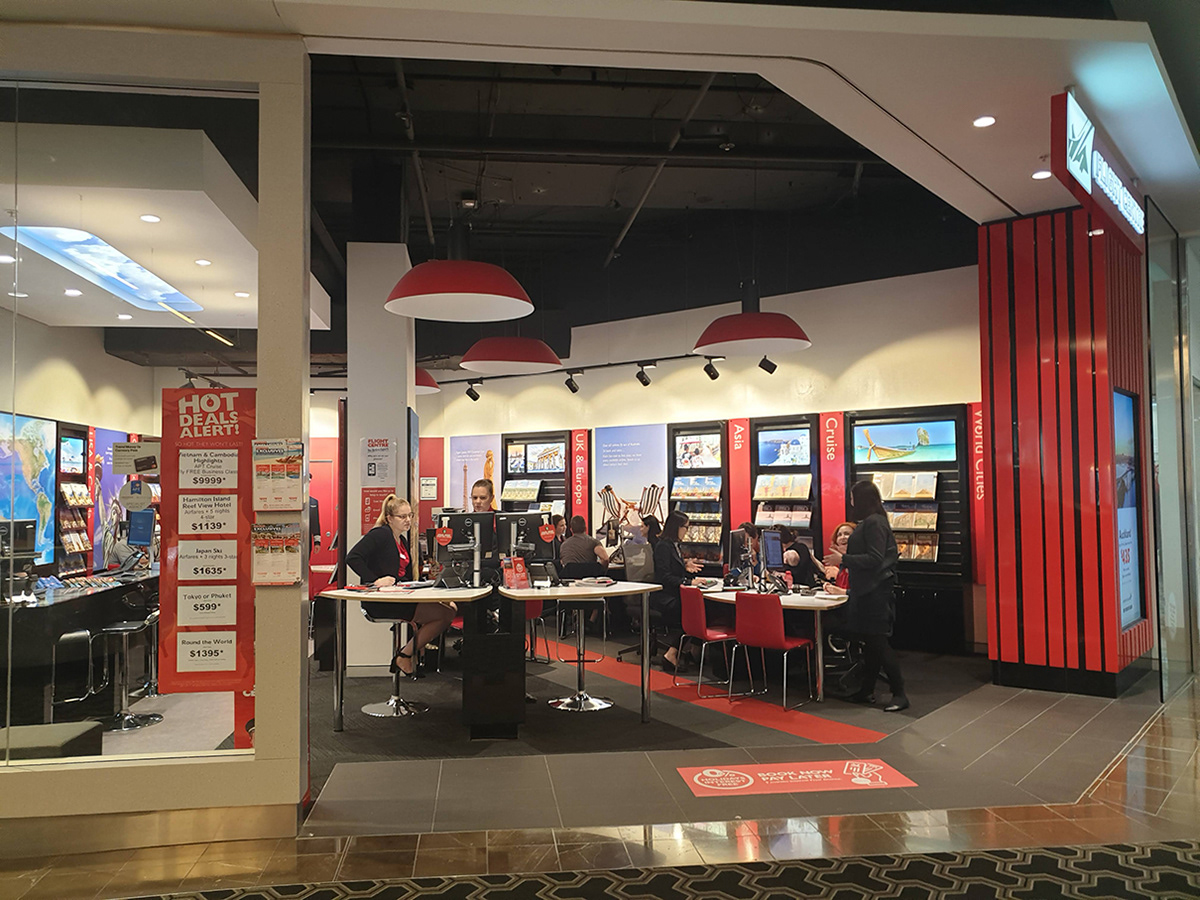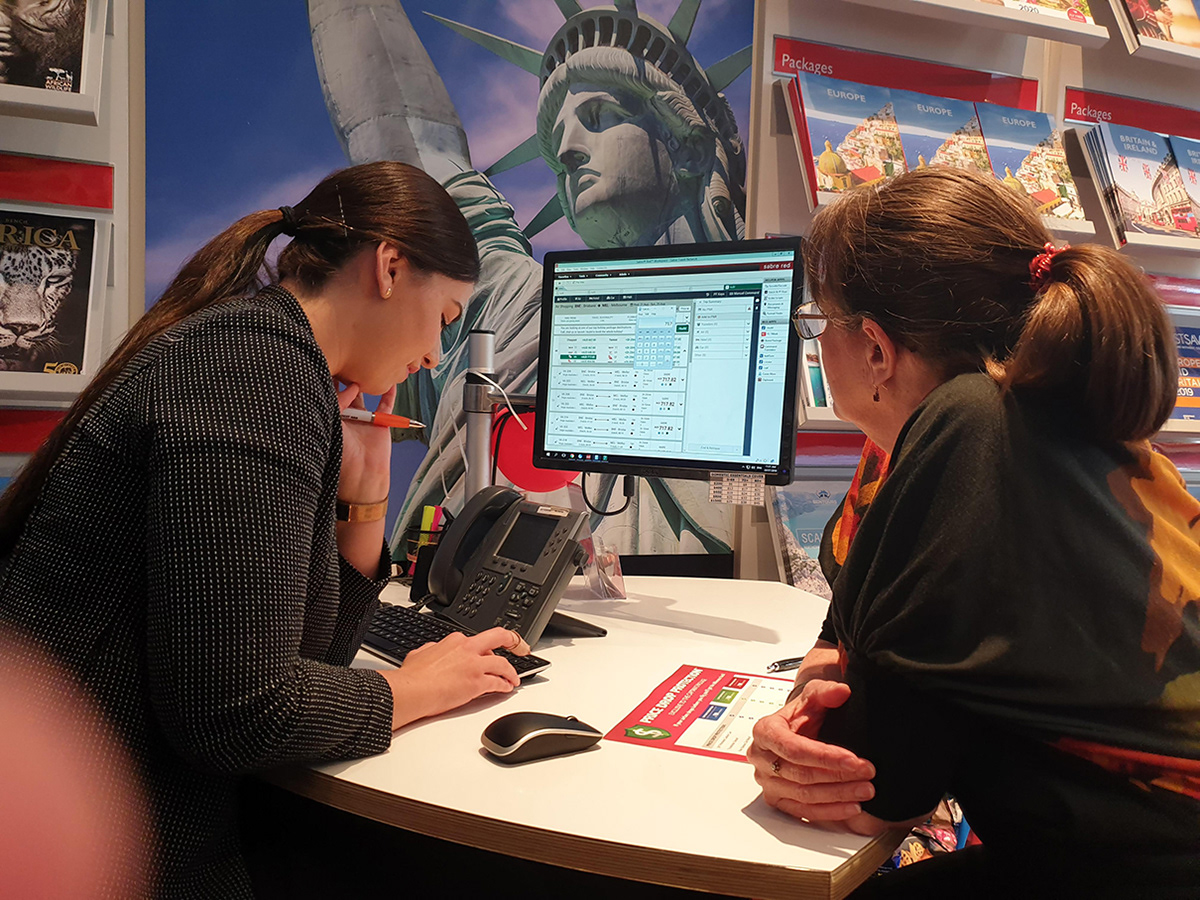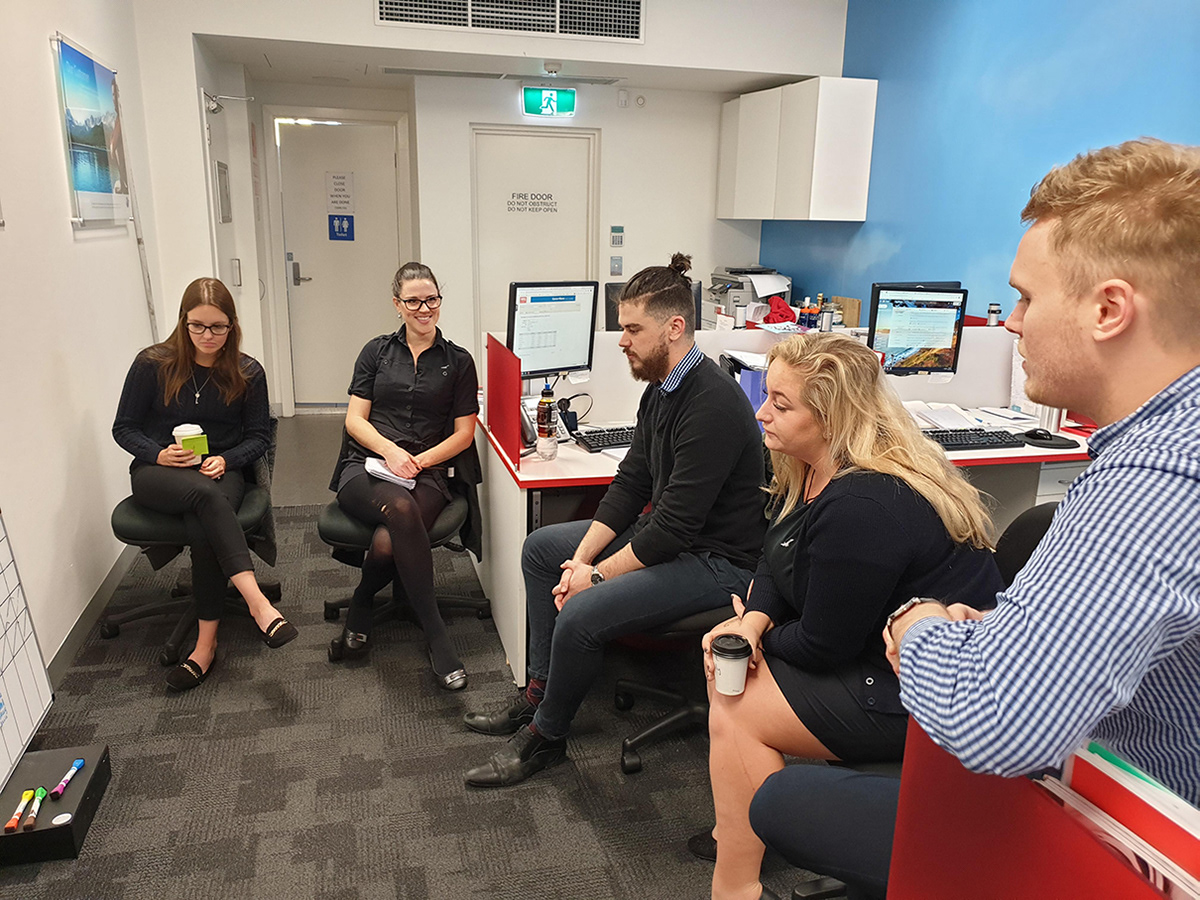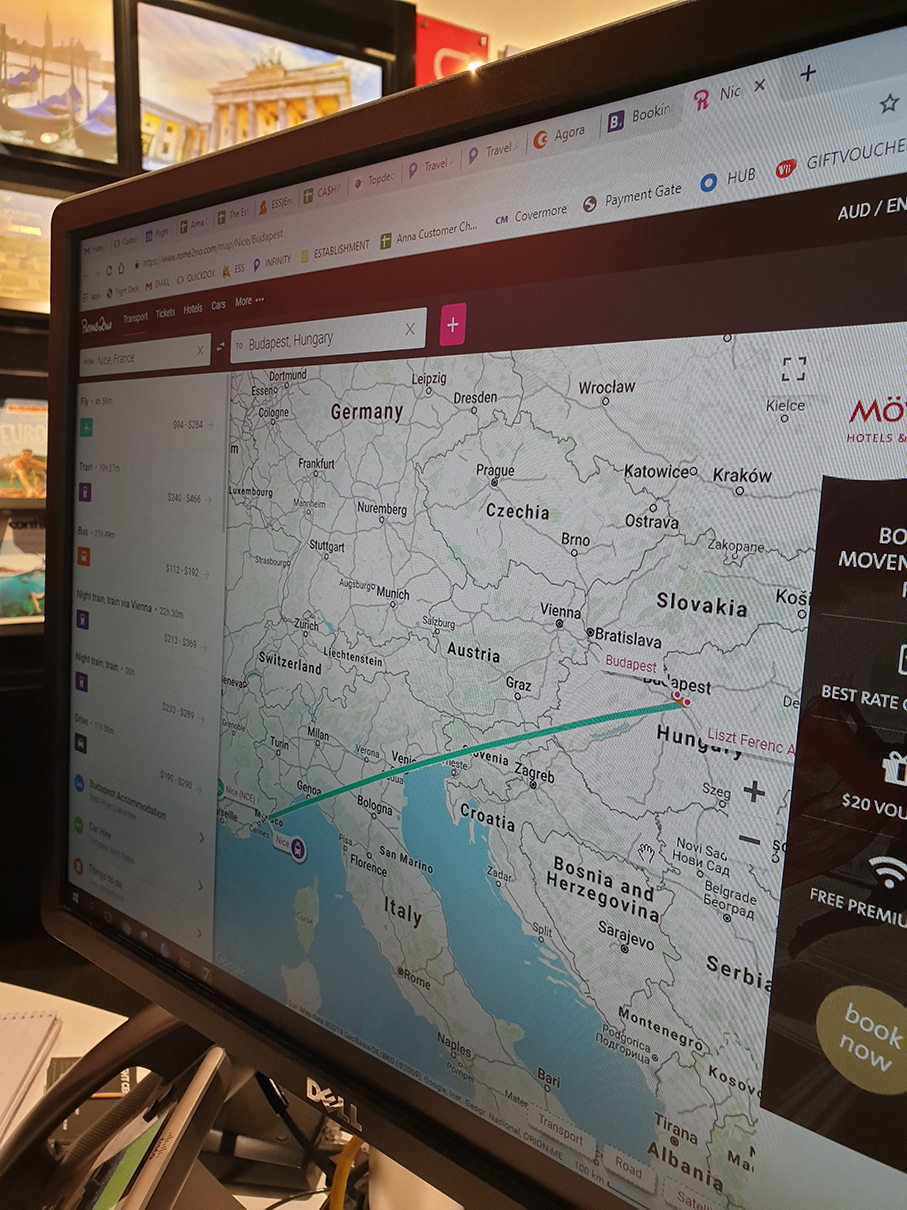 Being right next to the agents; watching the way the interacted with customers face-to-face, on the phone, and through messages and emails gave us a deep understanding of the jobs they tried to do day-to-day and the issues they faced with the current systems they used.
These sessions were invaluable compared to Zoom demos showing, for example, how flights or hotels are booked. Through Contextual Enquiry, we got a true sense of the pressures and concerns, but also the highlights and delightful moments travel agents experienced.

After gathering lots of quotes, photos, notes and sketches from our Contextual Enquiry and interviews, synthesising our data to find patterns and anomalies was the next step. Because all of our data came in different forms, we used Empathy Maps to make sense of each of the travel consultants we spent time with. This not only provided us with a way to organise our data but it made pattern recognition and synthesising a lot easier. Using Miro, collaborating on this was a breeze and the other plus side: we were able to continuously add to the board, making our research a living artefact that was kept up-to-date as new insights were discovered.

We looked for similarities in traits, values, goals, concerns, aspirations and used those attributes to form the personas of our users. These personas were mapped in a matrix that displayed a holistic overview of the different types of retail travel consultants.​​​​​​​




One of the most impactful ways designers can do after conducting research is to make the insights and learnings accessible and digestible for everyone – other teams and the wider business. The better we, as a transformation program, understood the problems our users faced daily, the better value we create for them, thus enabling the business to create better value for their customers – improving the employee experience (travel agents) would directly improve customer experience.
With this mindset, our team made these personas mobile-friendly so that teammates can refer to them during meetings and discussions anywhere and any time. We were also able to further validate them as we met with other travel agents, improving its information and accuracy.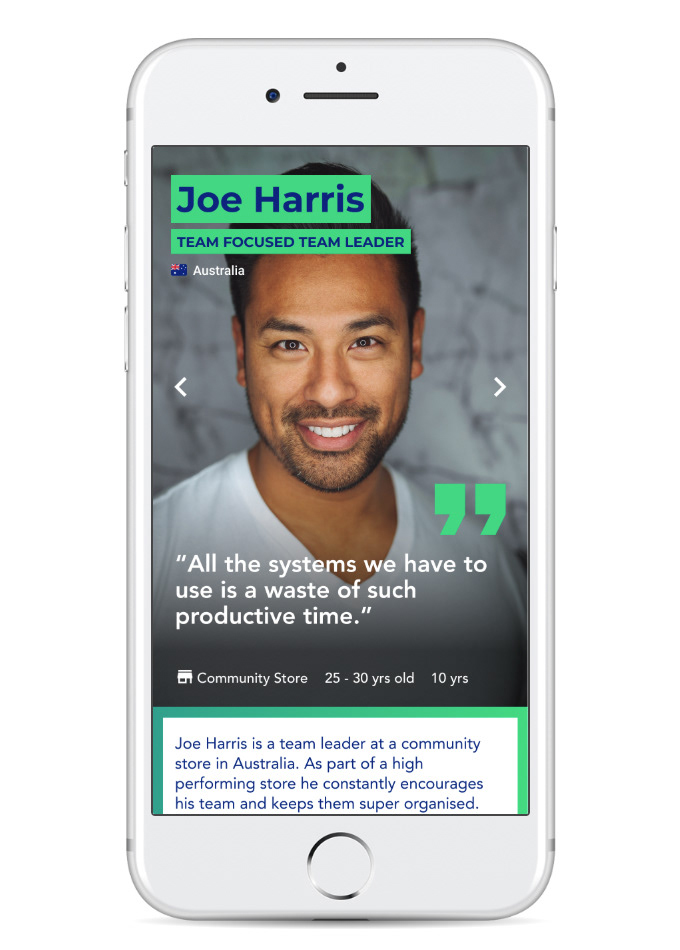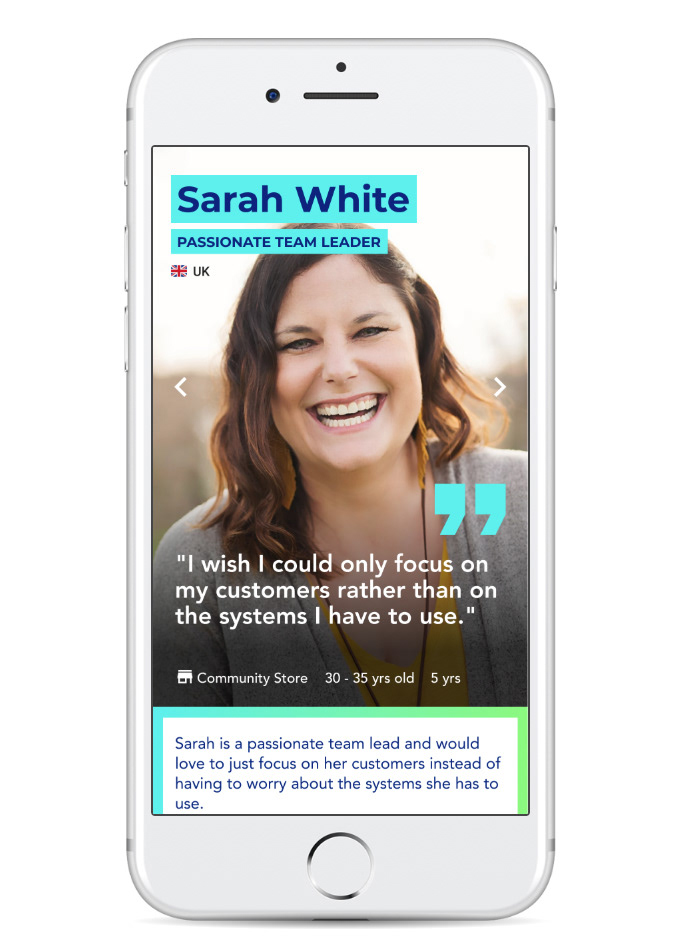 Run Contextual Enquiry and user interviews to not only learn a new industry faster but also validate assumptions and uncover opportunities.
Use Empathy Maps to organise your user research data to find patterns and anomalies efficiently and collaboratively.
Form personas from real people you have interviewed that have similar traits, values, concerns, aspirations, etc.
Experiment with mobile-friendly artefacts to make research findings accessible and easy to understand.